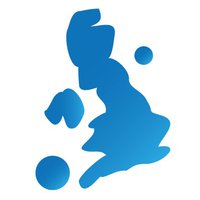 "Never doubt that a small group of thoughtful, committed citizens can change the world. Indeed, it is the only thing that ever has." – Margaret Mead
The future of Science in the UK is under threat. What follows is a letter I've sent to my MP, Harriet Harman, asking her to support the Science is Vital campaign to try to persuade the government back from enacting cuts that would undermine not only our standing in the world, but out ability to make a strong, sustainable economic recovery.
If you care about science and you live in the UK, I urge you to do the same, and get involved in and to support the to do the same campaign. Feel free to plagiarise or adapt my letter below.
---
Dear Rt Hon. Ms Harman
I am writing to express my grave concern about the impending cuts to UK science funding the Government has signalled will be part of its comprehensive spending review. At a time when the USA, Germany, France, Japan, India and China are increasing their investments in scientific research, cutting our own investment threatens to turn the UK into an intellectual and economic backwater. As one of your constituents, I was hoping to call on your support in opposing this ill-advised and short-sighted course of action.
Specifically, I urge you to consider:
Challenging the Chancellor of the Exchequer to explain where he expects future economic growth to come from, if not from advances in science and technology.
Signing the Early Day Motion, EDM 767 (Science is Vital – http://bit.ly/edm767).
Signing the Science is Vital petition at http://scienceisvital.org.uk/sign-the-petition
And attending a lobby in Parliament on 12th October, 15.30, Committee Room 10.
As a physicist by training, I know first hand the rapid and long-lasting detrimental impact that cuts of this size have on a country's intellectual infrastructure. I and many of my colleagues left Australia in the late 1990s, as a direct result of the Government's decision to drastically reduce its funding of science. Few have since returned. In these challenging times, the UK can ill afford to drive away its best and brightest.
Vince Cable's claim that it is just a matter of "doing more with less", by focusing on projects that have obvious economic benefit, suggests a poor appreciation of the nature of scientific enquiry and how it seeds technological progress. No-one could have anticipated that investment in high-energy particle physics research would have led to the invention of the world wide web. Certainly, few if any of the momentous technological advances of the century, from the laser to the silicon chip, could have been conceived without discoveries made in the course of curiosity-driven research.
The Science is Vital coalition, along with the Campaign for Science and Engineering, are calling upon the Government to increase, or at least maintain, UK investment in science as a central plank of its plans for economic recovery. Without such commitment, we risk our international reputation, our share of the global high-tech industrial market, and our ability to respond to the many challenges we face as a nation.
I know that you are very busy, but I hope that you will be able to spare the time to meet me to discuss this issue in person on the 12th October. Either way, I hope that I can count on your support. I look forward to hearing from you.
Yours sincerely,
Dr Edmund Gerstner
Senior Editor, Nature Physics